Happy WIAW and Walkabout Wednesday!!
This week on What I Ate Wednesday, I am going to feature my Sunday and Tuesday dinners. Why you ask? Because Sunday is featuring a favorite crockpot meal in our house and Tuesday represents my favorite dinner in the winter.
Thanks as always to Jenn for such a great link up!
Disclaimer: I realize I am not like everyone else who links up to WIAW! I am not a vegan, major healthy eater, or big workout person. I am who I am, and I like who I am. So please forgive me if you don't see a lot of healthy stuff on my blog. I try, but am still happy with who I am! :)
Sunday dinner: (A Pinterest Find)
Crockpot Chicken and Rice
Ingredients:
2-4 frozen boneless skinless chicken breasts
1 pkg. (8 oz.) cream cheese
1 can cream of chicken soup
1 pkg. italian dressing seasoning (the dried kind in the packet)
2 tsp. of pepper (an addition my husband and I love to this meal)
rice (I used minute rice)
Stir the cream cheese, cream of chicken, and seasoning together in the crock-pot Put the frozen chicken in and cover with the mix. cook on high 4-6 hours or until the chicken is cooked and fall-apart-tender. The chicken will get very tender and shred in the crock-pot just from you stirring it every so often. Once the meal is fully cooked, make your rice. Place rice on a place and scoop delicious chicken mixture on top of it. Eat and be in heaven! :)
I have had this meal as a left over also. It heats up really well and I think tastes just as good as the day you made it.
As you can see, I made some crossaints to go with the meal and some peas (GREEN) for me to eat!
You can always follow me on pinterest:
www.pinterest.com/BTandForever
Tuesday dinner:
Grilled Cheese and Tomato Soup
In Saint Louis, we had an unexpected snow come through the area. About an 1" fell. Not a lot, I know but when you don't know snow is coming, it catches you and all of St. Louis off guard! I wanted something "warm" for dinner. Tomato soup was CALLING MY NAME!
Tips on a very delicious grilled cheese and tomato soup:
-Use french or sesame seed bread from a bakery (grocery store bakery)
-Use milk in your soup instead of water
-Mix the soup and milk together with a whisk or hand mixer or even a food processor
-You want the soup to be "frothy" Mmmmm, soooo good!
-Dip your grilled cheese in the soup! :)
-Enjoy the warmness you will receive from the meal
I'm also linking up today with: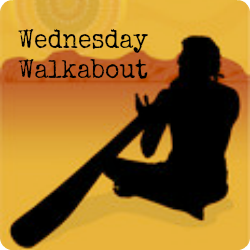 It's a great way to find some new blog friends! :)
Don't forget, if you like what you read,
MAKE SURE YOU FOLLOW ME!