I hope you all are enjoying your week, I was until yesterday as I was leaving work, but I will not get into that right now or ever.
I did however, get to meet the new neighbors who are building next door to us! Funny thing, Andy graduated high school with the guy moving in, SMALL WORLD!
This week on What I Ate Wednesday, I am going to feature my Sunday meals.
I woke up Sunday morning with the urge to cook, and that I did!
On Pinterest I found a recipe for a:
Super easy, and SUPER delicious!!
You can read more about it here or click on the link above!
While enjoying our breakfast, I scoured the internet for a dinner recipe to try. I had no desire to go to the grocery store, since a big cold front had come through St. Louis the night before. I'm talking, the temperature was around 20 degrees all day, NO THANK YOU!
So another Pinterest recipe was found:
BBQ Beer Chicken, in the Crockpot
This is a photo of the chicken cooking in the crockpot
Here was my dinner for the night, turned out soooo good!
I will post the recipe and a blog post more in depth tomorrow about this.
Tip: So you always read those pinterest tips and such and wonder, "Does that really work?!?" Well I had always read the easiest way to shred chicken is using your Kitchen Aid Mixer. Place hot chicken in the mixer and let it "mix" together on low until the chicken is all shredded. Seriously, it works and it works REALLY WELL! I highly recommend that step with your BBQ Chicken! :)
You can always follow me on pinterest:
www.pinterest.com/BTandForever
I'm also linking up today with: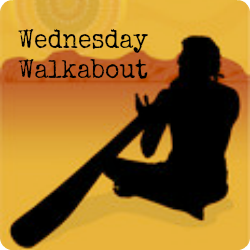 It's a great way to find some new blog friends! :)