Oh how I LOVE awards season! Most of the time I do not agree with the best picture winners, but love seeing the celebrities and their dresses. Last night was no exception. I was a little disappointed with my Direct Tv DVR though. I set the Golden Globes up to record while at my in-laws house and it didn't warn me that I was recording 2 other shows at the same time as the Globes so it didn't record. I missed the first hour of them :( Bummer since I really love Tina Fey and Amy Poehler!!
I'll be honest, I only watched about an hour of the show and then went to sleep. I was exhausted and so ready to get some sleep in. I did record the rest of the show and plan on watching it some more tonight. I love the DVR for the fact that I can fast forward through all the commercials and through the winner that I don't know who they are..... (is that bad to say?) Andy Sandberg winning over Jim Parsons (Big Bang Theory) was kinda weird, but Andy is pretty funny. It is nice to see other people win rather than the same old people all the time.
The next awards show is: Critics Choice Awards and the SAG Awards (not that big of a fan, but love watching the fashion). Then the Grammy's (which are really early this year) and finally the Oscars!!!
I did get to watch some of the red carpet on E! though before we left my in-laws and saw my favorite dressed celebrities: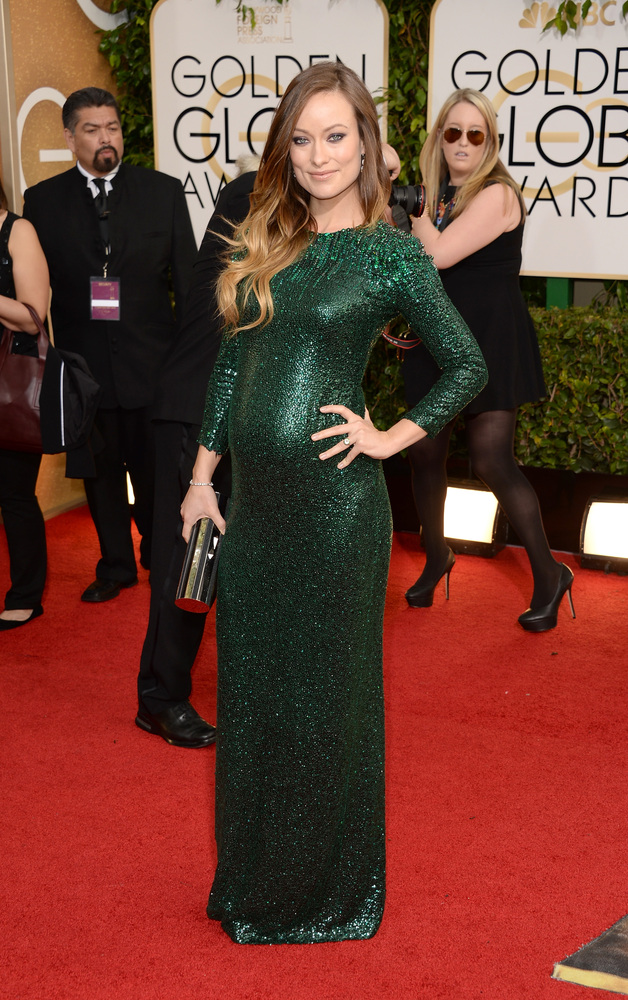 Olivia Wilde (GORGEOUS!!)
Love

Julianna Margulies ever since she was on ER
Jennifer Lawrence, she is too cute!