Fair warning, this post may be will be all over the place today. For that, I apologize in advance. I plan on lumping What I Ate Wednesday and Midweek Randoms together. I didn't want to post a bunch of separate posts for just today, I'd rather just write them all together.
I have been sleeping like crud lately and it's getting frustrating to say the least. Monday night I went to bed with a headache, turned the TV off at 9 PM and was out like a light. Tuesday at work was miserable with how tired I was. I had 2 sodas in my office that I keep for when I need a pick me up, put them in the fridge, opened one to drink and noticed that it went bad. Yes, soda in a can goes bad. Bummer! Last night I zonked out at 9:30 PM and still this morning I am so exhausted. I am not a huge caffeine drinker, just a cup of coffee in the morning and maybe an iced tea in the evening. I've tried PM pills before on the weekends, but I find that when I sleep in a whole bunch on the weekends, my next week for work is thrown off and I lose whatever sleep I gained. It's a never ending cycle and I don't even have kids yet!
Working out has not been happening lately...just being lazy about it, I guess. I do make sure to take Keeley out on a walk every night. It's been just so hot here lately that I have no desire to walk around a lot. Cooler weather should be coming to St. Louis this week, so I think I am going to start taking up walking at work again. I really need too at least!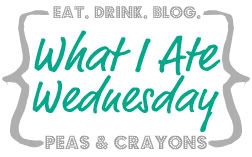 Last night for dinner we grilled. I picked up some chicken breast that I marinated, some corn on the cobb and decided to make some "potato packets". It was pretty easy to make and they actually turned out so good! Recipe to come tomorrow along with my Pumpkin Apple Muffins!
Today marks the 12th anniversary of September 11th. Over the weekend I noticed a lot of TV stations playing tons of 9/11 shows and documentaries and wondered why. Duh Jess, 9/11 is coming up fast. On 9/11/2001 I was 16 years old, a sophomore in high school. I was in my first period class English with my best friends. We heard rumblings in the hallway about a plane crashing into a building but didn't find out what was really going on until after that class was over. My Dad was in Chicago that day for work and I had fears of him being there. I called my Mom from the pay phone at school (go ahead and laugh..) to make sure that Dad was OK. Obviously he couldn't get home by plane but somehow managed to get a rental car to come home the next night. After school we came home and watched hours and hours of the coverage on 9/11. My brother Jack was 6 years old at the time, and the twins were 2. We went to Bread Co. for dinner that night and when we got home from dinner I noticed the sunset that night was so beautiful. I did take a photo of it for keepsake. I need to try and find that photo one day. I remember at marching band practice the next morning how eerily quiet it was with no planes in the sky, and it stayed that way for days to come. Still to this day, 9/11 is a vivid memory in my eyes and will always be.
September 11th also marks a sad day for us. Today was suppose to be the day that we were going to find out the gender of the baby. You can read more here about that. I know, I haven't caught people up lately on what is going on with us and partially its because nothing has been going on. Just trying to keep our patience while we wait until we can try again. Someday's it's easy to wait, other's it's not, but we are getting through it all.
I don't know if you are all like me, but I have such a weird shape to my body. Jeans never fit right on me. Last year I thought I found 2 pairs of jeans that fit me perfectly and then of course, you wash and dry them and they shrink....UGH!! So I think I am going to have to go up a size in jeans because they shrink. How depressing.....I went to Old Navy to try on these jeans on my lunch. They were kind of too big but they are 98% cotton, which means, shrinkage! I still haven't pulled the trigger on them yet, but am going to have to eventually {especially if the weather is going to get cooler}. I am waiting on a coupon bigger than 15% off. They always throw 20 and 30% off coupons out towards the end of the month. Another complaint I have on clothes, why are all the jeans skinny jeans! Seriously! I am a women with curves and hips and a butt, skinny jeans are suffocating on this body. I even told the women at Old Navy that I couldn't wait until the skinny jeans are no longer popular. I just want a pair of jeans that fit and that I don't feel like a huge whale in them! {End Rant}